Creafund supports Planet Group to fuel its growth
End of November 2021, Creafund has reached a partnership agreement with Sam Baro, serial entrepreneur and CEO of Planet Group, to support the company in its overall growth strategy of business development and buy-and-build.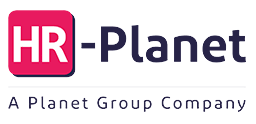 Planet Group, which was founded in 2006 by CEO Sam Baro, has grown into the leading HR expert specialized in Flexible & Temporary Staffing within HR (HR-Planet), IT (IT-Planet) and healthcare (X-Care in Motion ) in Belgium. In the last year and a half, the group has also expanded with Talent In Motion (care profiles) and ViaVera Recruitment (interim of specific employee profiles). Today the entire group employs more than 1,700 people (a combination of employees, interims and freelancers), with a consolidated turnover of more than EUR 60m. Clients are large multinationals, healthcare institutions, hospitals and various corporates. The group's head office is located in the contemporary and idiosyncratic teardrop-shaped Planet Business Center on the Loop in Ghent. Under the motto "grow nationally through a regional approach", regional branches can be found in Ghent, Groot-Bijgaarden, Brussels, Antwerp, Herentals, Knokke, Leuven and Zaventem. The growth ambition lies in further expanding specific niche profiles (both organically and via buy-and-build) as well as developing international activities.